America's Loneliest Counties

Stories and Stats from The Least Populated Most Remote Rural Counties in the US

See the full list Updated April 2014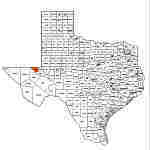 Loving County Texas
Second least populated county in America
Loving County Texas
Population: 95
County Seat: Mentone
For decades the least populated county in America was Loving County, Texas. The reign ended when population swelled from 78 to 95 in 2013 according to the latest census bureau estimates, pushing the county to second place in our list of least populated counties in America.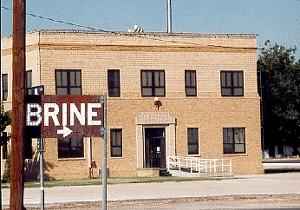 Even today there is no grocery store to serve the growing population, or bank, or hospital. Not even a cemetery. You won't find any lawyers, Libertarians or foreign born immigrants in Loving County, Texas. Residents say that's just the way they like it.
In 2004, The Texas Lawyer labeled Loving County the Land Without Lawyers.
"Well, goodness," Loving County Sheriff Billy Hopper explained, "if you've got to have rattlesnakes or lawyers, which one would you have?"
Sheriff Hopper patrols the 673 square miles of Loving County in a pickup truck with two shotguns and an AK-47.
The nearest sizable city is Pecos, 20 miles to the south, with about 9,500 people. and even they go to Odessa for big shopping trips.
But Loving County residents like things just the way they are.
"When I was little, I couldn't wait to leave," said Beverly Hanson, Loving County Clerk. Then, she said, "I went to see the bright lights" — she became an apartment manager in Dallas — married and divorced and happily returned home. "I knew I was safe here," she said.
In 2005 Sheriff Hopper foiled a takeover attempt by a radical faction of the Libertarian party by calling on the Texas Rangers. The radical Libertarian group had sworn to "free" Loving County by buying property and moving in voters.
Don Creager, the Loving County Judge for 28 years told the associated press, "The rules that apply a lot of places don't apply here,"
"We just live a different lifestyle. We like it the way it is," Creager said.
According to the U.S. Census Bureau the population of Loving County was estimated to be 67 in the year 2000. By 2005 there were 61 residents. By July, 2006 there were only 60 people who still called Loving County, Texas home.