Hunting Land, Leases and Trips
Hunting Trips by Type
Learn More Tactics, See More Deer and
Harvest Trophy Bucks Like You Never Thought Possible Before
Guaranteed!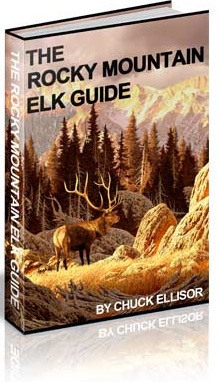 If Elk hunting in the Colorado Rockies has always been your dream then stop dreaming and make it a reality! Get this guide and follow the simplified steps professional guide Chuck Ellisor has outlined and get ready for the hunt of a life time!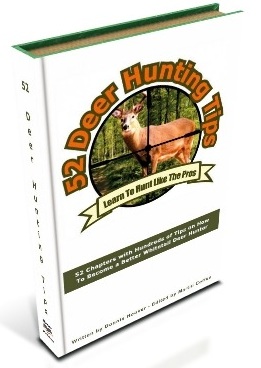 Introducing "52 Deer Hunting Tips™": A Tip-By-Tip, 52 Chapter Book With Hundreds Of Tips That Will Help You Improve And Master Your Deer Hunting Skills!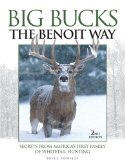 Big Bucks The Benoit Way: Secrets From America's First Family of Whitetail Hunting
By following the legendary Benoit family, learn to track and harvest the biggest whitetail bucks on a consistent basis. The full color photography and time tested methods explained will gain any hunter the advantage over whitetails, and the bragging rights over deep camp.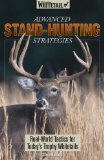 Advanced Stand-Hunting Strategies: Real-World Tactics for Today's Trophy Whitetails
"A no BS guide to where to put stands for every phase of season. After reading it, you know how to identify all 7 stages, where the best spots are for each, how to find them and why you need to be there. Reading this book, you learn fast that this guy knows what he is talking about. The chapters on mistakes and tips are very good to".
Online Articles & Links
Hunting Leases - An Income Option
Landowners seeking additional income option for their operation might consider leasing out their land for wildlife activities. The potential income can be considerable. Leases could be for hunting, fishing or birding...
Article from the University of Nebraska
Oral hunting agreements often lead to misunderstandings and future problems. A signed, written document stating all payments, terms, expiration dates, and mutual agreements is the best way to ensure that the rights and privileges of both the lessee (hunter) and the lessor (landowner) are recorded and understood. . . .
Alabama A&M and Auburn Universities