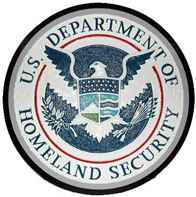 Homeland Security Investigates Brazoria County Courthouse Workers
ANGLETON, TX -- In February 2006 county officials discovered that more than half of the workers in the courthouse at night had false Social Security cards.
District Attorney Jeri Yenne said eight of the 14 employees hired to clean the courthouse at night submitted Social Security numbers that were false, belonged to someone else or belonged to someone who had died.
Yenne blamed the situation on the company the county contracted for janitorial service, Sterling Building Specialists of Houston, which the county has paid $412,000 since 2002.
"One of the reasons I turned it over to Homeland Security is I'm sure the real identity will be determined," Yenne said. "It's conceivable the real identities were submitted with false Socials."
"The county takes security very seriously", Yenne said, adding, "anyone coming through the courthouse has to go through a metal detector".

"The real issue is, who's there at night?" Yenne said. "We had to make sure the people that were there passed muster."
Source: TheFacts.com - Brazoria County Texas